What is the age limit for DNA tests?

There is no age limit on DNA tests. A DNA test can be performed on an individual at any age.

What is a buccal swab?

Buccal swabbing is a non-invasive way to collect DNA samples from the cells of a person's inner cheek. Buccal means cheek or mouth. A buccal swab resembles a large cotton tip. It is used to collect cheek cells by rubbing the inside of the cheeks. A buccal sample is as accurate as a blood sample. Check Sample Accuracy page to learn more.

What if the father is not available?

It is possible to establish paternity even without doing an paternity test. Paternity can in fact be established by testing relative of the alleged father or your sibling. If only the child and relative of alleged father are tested, the results may not be completely conclusive. If the mother's DNA sample is available for the testing, the results will be more conclusive.

How long can I get my results?

Once all the specimens have been received at the lab, results take an average of 3 business days. Rush results are available upon request.
Smoking A Pack A Day Causes 150 Mutations In Every Lung Cell, Claims Research
Issue Time:2016-11-07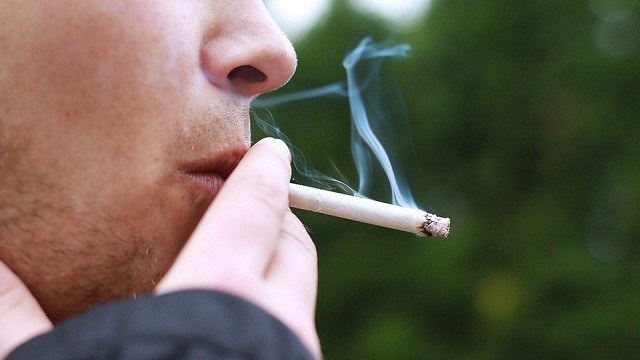 Scientists have found that smoking a pack a day of cigarettes can cause 150 damaging changes to a smoker's lung cells each year. The findings come from a study of the devastating genetic damage, or mutations, caused by smoking in various organs in the body.
Publishing in the journal Science on Thursday, the researchers said the findings show a direct link between the number of cigarettes smoked in a lifetime and the number of mutations in the DNA of cancerous tumours. The highest mutation rates were seen in lung cancers, but tumours in other parts of the body - including the bladder, liver and throat - also had smoking-associated mutations, they said. This explains why smoking also causes many other types of cancer beside lung cancer.
Smoking kills six million people a year worldwide and, if current trends continue, the World Health Organization predicts more than 1 billion tobacco-related deaths this century. Cancer is caused by mutations in the DNA of a cell. Smoking has been linked with at least 17 types of cancer, but until now scientists were not clear on the mechanisms behind many of them. Ludmil Alexandrov of Los Alamos National Laboratory in the United States, one of those who carried out the research, explained that in particular, it had until now been difficult to explain how smoking increases the risk of cancer in parts of the body that don't come into direct contact with smoke.
"Before now, we had a large body of epidemiological evidence linking smoking with cancer, but now we can actually observe and quantify the molecular changes in the DNA," he said. This study analysed over 5,000 tumours, comparing cancers from smokers with those from people who had never smoked. It found certain molecular fingerprints of DNA damage – called mutational signatures – in the smokers' DNA, and the scientists counted how many of these were in different tumours.
In lung cells, they found that on average, smoking a pack of cigarettes a day led to 150 mutations in each cell every year. Each mutation is a potential start point for a "cascade of genetic damage" that can eventually lead to cancer, they said. The results also showed that a smoking a pack of cigarettes a day led to an average 97 mutations in each cell in the larynx, 39 mutations for the pharynx, 23 for the mouth, 18 for the bladder, and six mutations in every cell of the liver each year.
Mike Stratton, who co-led the work at Britain's Wellcome Trust Sanger Institute, said it was a bit like digging in to the archaeology of each tumour. "The genome of every cancer provides a kind of archaeological record, written in the DNA code itself, of the exposures that caused the mutations," he said. "Looking in the DNA of cancers can provide provocative new clues to how (they) develop and thus, potentially, how they can be prevented."
You May Concern:
Mom's Smoking Can Alter Fetus's DNA

Don't forget to sign up!
Find out early about all upcoming promotions and new products releases.
Aceprobe Technologies (India) Pvt. Ltd.
Address:

Aceprobe Technologies (India) Pvt. Ltd., Block No. C-2, Plot No. 296, First Floor, Janakpuri, New Delhi, India