What is the age limit for DNA tests?

There is no age limit on DNA tests. A DNA test can be performed on an individual at any age.

What is a buccal swab?

Buccal swabbing is a non-invasive way to collect DNA samples from the cells of a person's inner cheek. Buccal means cheek or mouth. A buccal swab resembles a large cotton tip. It is used to collect cheek cells by rubbing the inside of the cheeks. A buccal sample is as accurate as a blood sample. Check Sample Accuracy page to learn more.

What if the father is not available?

It is possible to establish paternity even without doing an paternity test. Paternity can in fact be established by testing relative of the alleged father or your sibling. If only the child and relative of alleged father are tested, the results may not be completely conclusive. If the mother's DNA sample is available for the testing, the results will be more conclusive.

How long can I get my results?

Once all the specimens have been received at the lab, results take an average of 3 business days. Rush results are available upon request.
Want To Know How Many Kids You Will Have? Ask Your DNA
Issue Time:2016-11-03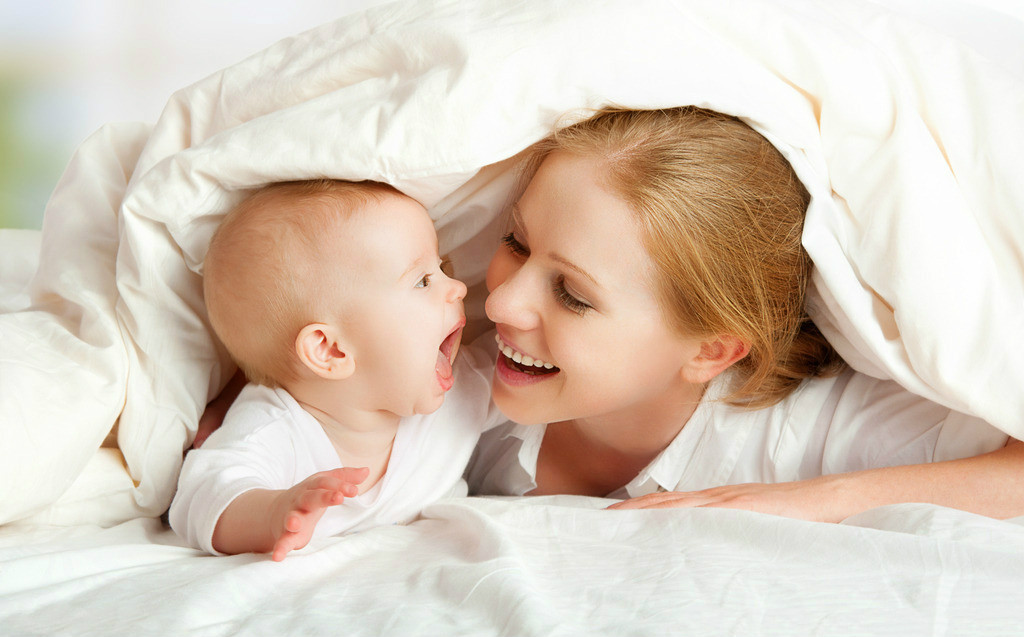 The age at which you will have your first child and the number of kids you are likely to have may be encoded in your DNA, say scientists who found that genetic data can be used to accurately our reproductive behaviour.
The study, led by the University of Oxford, includes an analysis of 62 datasets with information from 238,064 men and women for age at first birth, and almost 330,000 men and women for the number of children.
Until now, reproductive behaviour was thought to be mainly linked to personal choices or social circumstances and environmental factors.
However, this new research shows that genetic variants can be isolated and that there is also a biological basis for reproductive behaviour.
"For the first time, we now know where to find the DNA areas linked to reproductive behaviour," said Melinda Mills, from the University of Oxford.
"For example, we found that women with DNA variants for postponing parenthood also have bits of DNA code associated with later onset of menstruation and later menopause," said Mills.
"One day it may be possible to use this information so doctors can answer the important question: "How late can you wait?" based on the DNA variants," she said.
"It is important to put this into perspective, however, as having a child still strongly depends on many social and environmental factors that will always play a bigger role in whether or when we have babies," Mills added.
The study shows that DNA variants linked with the age at which people have their firstborn are also associated with other characteristics reflecting reproduction and sexual development, such as the age at which girls have their first period, when the voice breaks in boys, and at what stage women experience their menopause.
"Our genes do not determine our behaviour, but for the first time, we have identified parts of the DNA code that influence it," Nicola Barban, from the University of Oxford.
Researchers, including those from University of Groningen in The Netherlands and Uppsala University in Sweden, calculated that variants in the 12 areas of the DNA together predict less than 1 per cent of the timing at which men and women have their first child and of the number of children they have in the course of their lifetime.
According to the researchers, while these numbers seem 'extremely small', their modelling shows that in some cases when the variants are combined, they can be used to predict the probability of women remaining childless.
Importantly, by examining the function of the 12 DNA regions and the genes in these regions in detail, the researchers have identified 24 genes that are likely to be responsible for the effects of the 12 DNA variants on reproductive behaviour.
Some of these genes were already known to influence infertility, while others have not yet been studied.
The study was published in the journal Nature Genetics.
You May Concern:
Mom's Smoking Can Alter Fetus's DNA

Don't forget to sign up!
Find out early about all upcoming promotions and new products releases.
Aceprobe Technologies (India) Pvt. Ltd.
Address:

Aceprobe Technologies (India) Pvt. Ltd., Block No. C-2, Plot No. 296, First Floor, Janakpuri, New Delhi, India