What is the age limit for DNA tests?

There is no age limit on DNA tests. A DNA test can be performed on an individual at any age.

What is a buccal swab?

Buccal swabbing is a non-invasive way to collect DNA samples from the cells of a person's inner cheek. Buccal means cheek or mouth. A buccal swab resembles a large cotton tip. It is used to collect cheek cells by rubbing the inside of the cheeks. A buccal sample is as accurate as a blood sample. Check Sample Accuracy page to learn more.

What if the father is not available?

It is possible to establish paternity even without doing an paternity test. Paternity can in fact be established by testing relative of the alleged father or your sibling. If only the child and relative of alleged father are tested, the results may not be completely conclusive. If the mother's DNA sample is available for the testing, the results will be more conclusive.

How long can I get my results?

Once all the specimens have been received at the lab, results take an average of 3 business days. Rush results are available upon request.
A Modest Increase In Zinc In Your Diet May Reduce DNA Damage
Issue Time:2015-08-18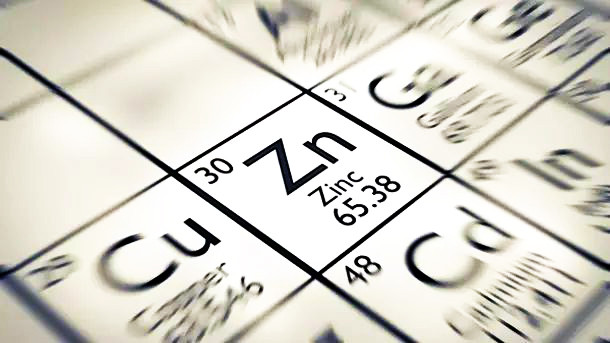 A modest increase in dietary zinc – about four milligrams – can help reduce everyday wear and tear on our DNA, says a study. While most DNA damage is harmless, some can have serious ramifications and a decrease in the body's ability to fix this wear and tear may be an important component of ageing. 'We were pleasantly surprised to see that just a small increase in dietary zinc can have such a significant impact on how metabolism is carried out throughout the body,' said lead researcher Janet King, Senior Scientist at Children's Hospital Oakland Research Institute in California. 'These results present a new strategy for measuring the impact of zinc on health and reinforce the evidence that food-based interventions can improve micronutrient deficiencies worldwide,' King noted. Zinc is ubiquitous in our body and facilitates many functions that are essential for preserving life.

It plays a vital role in maintaining optimal childhood growth, and in ensuring a healthy immune system. Zinc also helps limit inflammation and oxidative stress in our body, which are associated with the onset of chronic cardiovascular diseases and cancers. Around much of the world, many households eat polished white rice or highly refined wheat or maize flours, which provide energy but do not provide enough essential micronutrients such as zinc. In the absence of sufficient zinc, our ability to repair everyday wear and tear on our DNA is compromised. In the six-week study, the scientists measured the impact of zinc on human metabolism by counting DNA strand breaks. They used the parameter of DNA damage to examine the influence of a moderate amount of zinc on healthy living. The findings — published in the American Journal of Clinical Nutrition — showed that a modest increase in dietary zinc reduces oxidative stress and damage to DNA.
Credit: IANS
Image credit: Shutterstock
Don't forget to sign up!
Find out early about all upcoming promotions and new products releases.
Aceprobe Technologies (India) Pvt. Ltd.
Address:

Aceprobe Technologies (India) Pvt. Ltd., Block No. C-2, Plot No. 296, First Floor, Janakpuri, New Delhi, India