For each sample, note the success rate which shows the probability we have of obtaining a DNA profile from the sample. Also keep in mind the information provided about how to package and send each type of sample as well as the costs. Note that the cost of testing each discreet sample needs to be added to the cost of the actual test you wish to do. Also read the terms and conditions for sending a discreet sample. If you would like to discuss your specific case with us, please do not hesitate to contact us. We are here to put our extensive expertise to your disposal!
Note: We can only guarantee standard result turnaround time when testing takes place solely using oral swab samples. Using a discreet sample for your test may lead to an increase in turnaround time.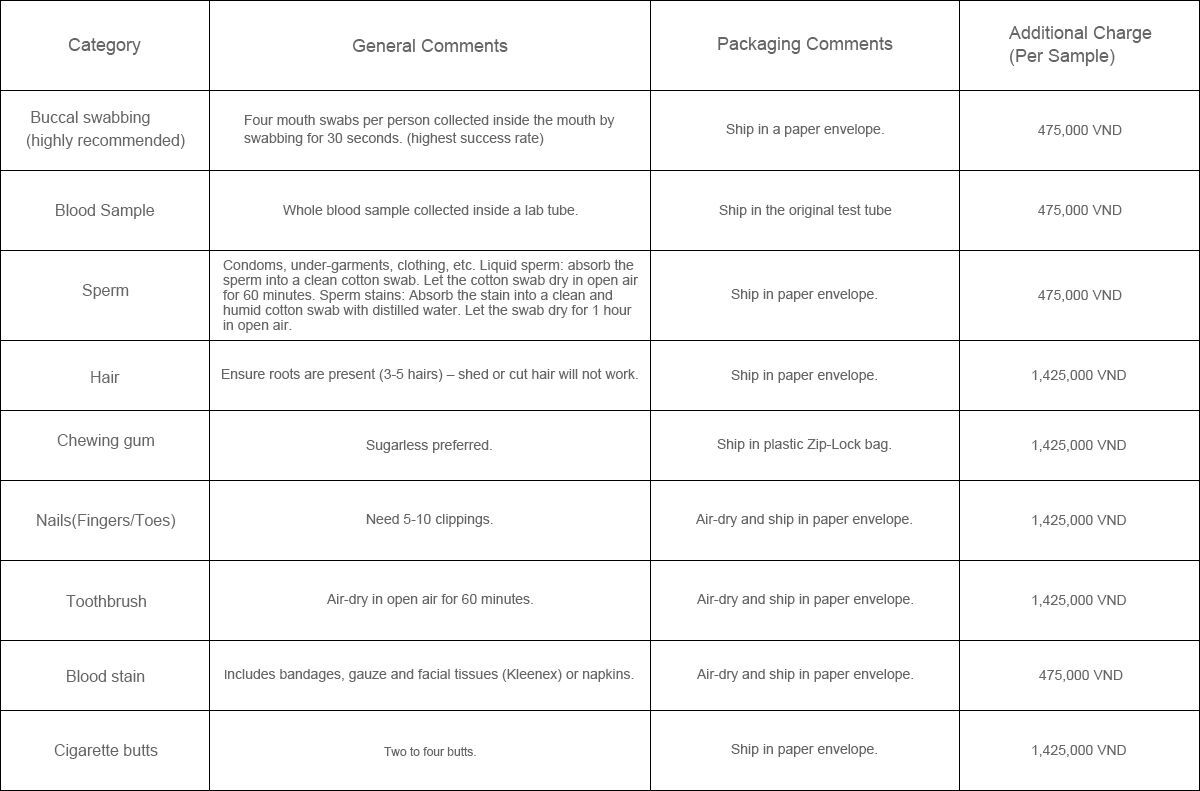 Don't forget to sign up!
Find out early about all upcoming promotions and new products releases.
Aceprobe Technologies (India) Pvt. Ltd.
Address:

Aceprobe Technologies (India) Pvt. Ltd., Block No. C-2, Plot No. 296, First Floor, Janakpuri, New Delhi, India